Xianglong Communication provide efficient and reliable communication solutions for hospitals and other medical institutions.
Under the driving of technology, the use of PC tablets has revolutionized the healthcare industry, especially in hospitals. Xianglong Communication is a leading manufacturer of various waterproof and vandal-resistant telephone handsets used in industrial fields in China, and understands the importance of these devices in providing efficient and reliable communication solutions for hospitals and other medical institutions. With a professional R&D team, they have accumulated rich experience in providing customized solutions to meet the specific telecommunication needs of hospitals and residential buildings.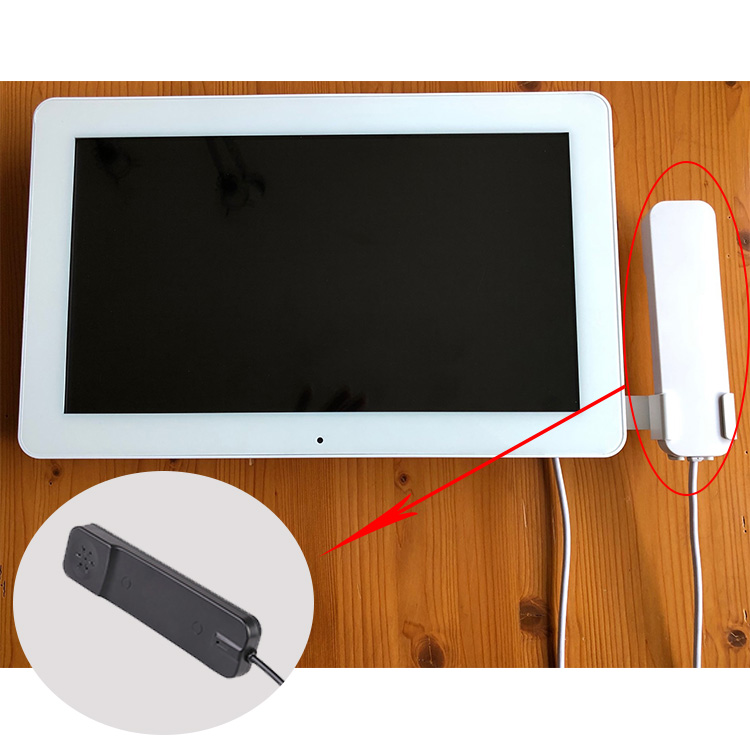 A PC tablet with a telephone handset can be a useful device in a hospital environment. It combines the functions of a tablet and a telephone, allowing medical professionals to easily access information and communication functions in a portable and efficient manner. Here are some potential uses for PC tablets with telephone handsets in hospitals:
Electronic Medical Records (EMR): Medical professionals can use tablets to access and update patient records and charts, eliminating the need for paper documents and improving data consistency and accuracy.
Communications: Telephone handsets allow for easy and secure communication between medical staff, patients and other departments within the hospital. It's especially useful for making emergency or important calls without a separate phone.
Conference calls and video calls: Tablets can be used for conference calls or video calls with other healthcare professionals, enabling remote collaboration and consultation.
Medication Management: Tablets can be used to manage and dispense medications, ensuring accurate dosing and reducing the risk of errors.
Patient Education: Medical professionals can use tablets to educate patients about their condition, treatment and post-discharge care through interactive videos, charts and educational materials.
Point-of-care applications: Through tablets, healthcare providers can access a variety of medical applications and resources, such as drug databases, medical calculators, and clinical decision support tools, to aid in diagnosis and treatment decisions.
Monitoring and data collection: Tablets can be connected to medical monitoring devices, such as blood pressure monitors or pulse oximeters, to collect and display patient data in real time.
Overall, a PC tablet with a handset combines the convenience and functionality of both devices, making it an invaluable tool for communication, information access, and patient care in a hospital setting.
One of the key features of PC-tablets used in hospitals is their ability to facilitate seamless communication between healthcare professionals. Noise-canceling microphones built into these handsets ensure clear audio transmission while eliminating background noise, allowing doctors, nurses and other staff to communicate effectively even in busy hospital environments. Effective communication is critical in a hospital setting as it enhances teamwork and coordination among medical professionals, ultimately improving patient care and satisfaction.
In addition, PC tablets used in hospitals are equipped with USB chips that can trigger specific functions when the handset is picked up or put down. These capabilities include quick access to patient records, medical imaging software or other hospital applications, making it easier and more convenient for healthcare providers to multitask efficiently. The integration of the USB chip enhances workflow and saves valuable time, allowing medical professionals to focus on providing the best care for their patients.
To trigger the USB handset in a PC tablet, follow the steps below: Identify the USB port: Locate the USB port on the PC tablet. It's usually on the bottom or side of the device. This port may be covered by a protective cover that needs to be opened.
To connect the USB handset: Plug one end of the USB cable into the USB port on the tablet.
Connect the other end: Connect the other end of the USB cable to the USB handset. Make sure the connection is secure.
Wait for the tablet to recognize the phone: After connecting the USB cable, the tablet should automatically detect.
Additionally, the use of PVC coiled cords in these handsets is critical, especially in hospital environments where cleanliness and hygiene are paramount. The PVC reel is designed to withstand regular cleaning with high-concentration alcohol solutions, ensuring that the handset can be effectively sanitized without affecting its functionality. This feature is especially important to prevent the spread of infection within hospital environments, where patient safety is the top priority.
In addition, the versatility of PC-tablets allows them to be integrated into various hospital systems and equipment. Leveraging its expertise in industrial telecommunications, Xianglong Communications can seamlessly integrate these handsets with existing hospital infrastructure, including nurse call systems, electronic medical records, and patient monitoring systems. Using a PC-tablet enables healthcare professionals to access critical information, communicate with colleagues, and respond to patient needs in a timely manner, improving overall efficiency and patient care.
With their durability and construction, the PC tablets handsets provided by Xianglong Communications are specially designed to meet the stringent requirements of the hospital environment. Water and vandal resistance ensures people's handsets can withstand accidental spills, harsh cleaners, and other potential damage, extending its lifespan and reliability. This durability makes them ideal for use in both clinical and non-clinical areas of the hospital, such as operating rooms, emergency rooms, patient rooms and administrative offices.
In conclusion, the functions of PC tablets used in hospitals go beyond traditional communication functions. Manufactured by Xianglong Communications, these handsets offer essential features such as noise-canceling microphones, USB chip integration, and PVC coiled cables, all of which help enhance communication, workflow efficiency, and infection control. Xianglong Communications plays an important role in improving patient care and supporting the overall functioning of the healthcare industry by providing robust and reliable communication solutions tailored to the unique needs of hospitals.
Yuyao Xianglong Communication Industrial Co., Ltd. was established in 2005 and mainly specialized in the production of industrial and military communication telephone handsets, cradles, keypads and related accessories. With14 years' development, it has 6,000 square meters of production plants and 80 employees now, which has the ability from original production design, molding development, injection molding process, sheet metal punching processing, mechanical secondary processing, assembly and oversea sales. Under the help of 8 experienced R&D engineers, Xianglong could customize various non-standard handsets, keypads and cradles for customers quickly.
With molding workshop, molding injection workshop, sheet metal punching workshop, stainless steel font etching workshop, wire processing workshop, Xianglong produce 70% components by themselves, which guaranteed the quality and delivery time. And Xianglong has introduced button graphic analyzer, working life tester, elastic tester, salt spray tester, keypad visual scanner, pulling strength tester, military grade high and low temperature tester, drop tester, world standard electroacoustic index tester, etc, to ensure the technical requirements and standards meet the demand at home and abroad.
In order to enhance the company's competitiveness, the company has carried out 6S management activities, lean production management activities, quality improvement special activities, Mechanical automation improvement, human resources system, corporate culture system and other activities to improve quality and efficiency in recent years. It has enhanced the cohesiveness and enthusiasm of all personnel and has played a very gratifying effect.
Taking to provide reliable, delicate industrial and military keypads and telephone handsets as company mission, Xianglong focus on to be the global leader in industrial keypad and telecommunication handsets. With altruism, ingenuity, integrity, struggle, cooperation and innovation's value and in pursuit of excellence,Xianglong aims to become the number one professional supplier of industrial keypads and handsets in global market. Xianglong believe it would achieve goals and contribute to the development of the industrial communication with all of efforts!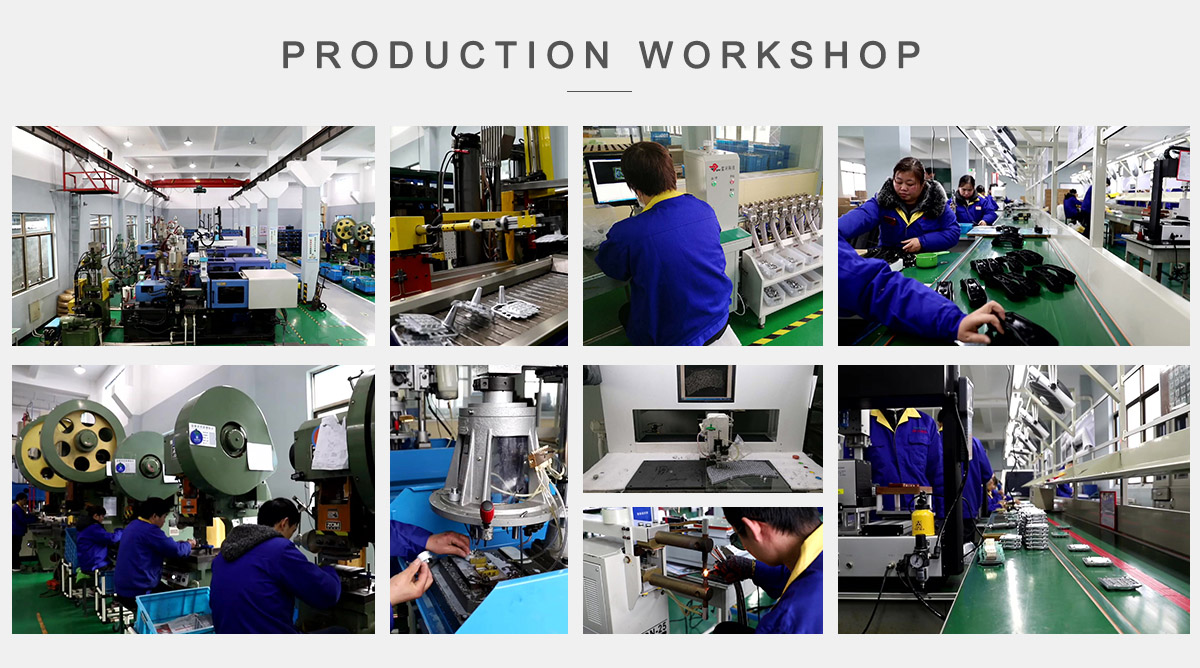 As a reliable supplier of telecommunications accessories, Yuyao Xianglong Communication provides customers with the following advantages:
High-quality products: Yuyao Xianglong Communication is committed to providing customers with high-quality communication accessories. They prioritize the use of high-quality materials and employ strict quality control measures throughout the manufacturing process. This ensures customers get a durable and reliable product.
Complete range of products: Yuyao Xianglong Communication provides a variety of telecommunications accessories to meet customer needs. Their product catalog includes telephone handset, telephone hook switch, metal keypad for access control system and more with industrial grade for harsh environment. This means customers can find all necessary accessories in one place, saving time and effort.
Competitive pricing: Yuyao Xianglong Communication is committed to providing customers with competitive prices for their products. By optimizing production processes and supply chain management, they aim to provide cost-effective solutions without compromising quality. This enables customers to get a top-notch product without breaking their budget.
Customization options: Yuyao Xianglong Communication understands the importance of meeting specific customer requirements. They offer customization options for their products, allowing customers to tailor accessories to their unique needs. This ensures that the supplied accessories work closely with their telecommunications systems.
Timely delivery: Yuyao Xianglong Communication attaches great importance to timely delivery. They have efficient logistics and shipping processes to ensure that orders are shipped in time and reach customers within the agreed time. This helps clients maintain their operating schedule and meet project deadlines with competitive freight cost in China.
Excellent Customer Service: Yuyao Xianglong Communications prides itself on providing excellent customer service. Their professional support team is always available to resolve customer queries, provide technical assistance, and resolve any issues that may arise. They strive to build long-term relationships with their clients based on trust and reliability.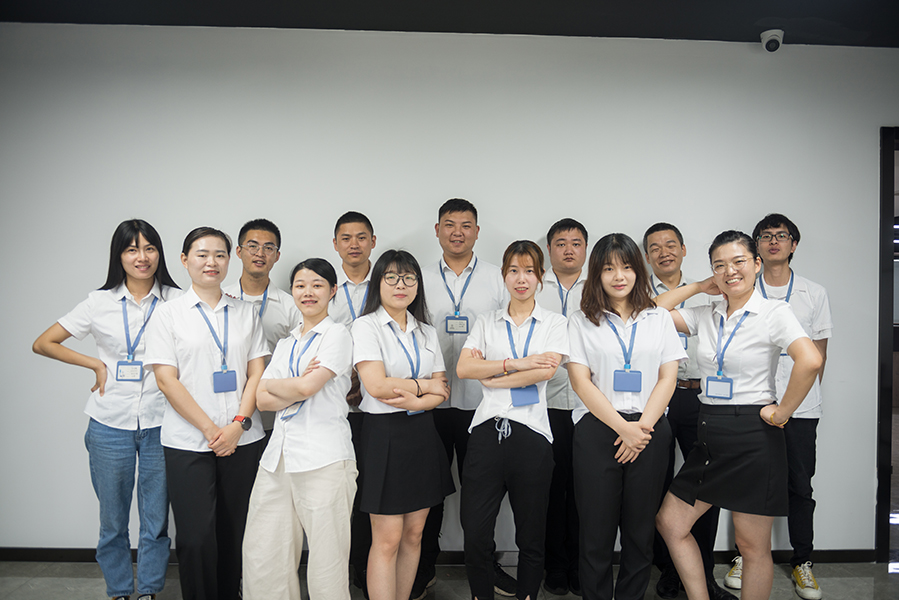 Firm Commitment to Innovation: Yuyao Xianglong Communication invests in research and development to maintain a leading position in the telecom accessories industry. They constantly explore new technologies and trends, and develop innovative products that meet ever-changing customer needs. This enables customers to acquire cutting-edge accessories that enhance their telecommunications systems.
In conclusion, customers benefit from Yuyao Xianglong Communication commitment to high-quality products, competitive pricing, customization options, timely delivery, excellent customer service and innovative solutions.
Media Contact
Company Name: Ningbo Joiwo Explosion-proof Science & Technology Co., Ltd.
Email: Send Email
Country: China
Website: https://www.siniwo.com/