Toronto-Based Hindi Rap Artist Lovy Singh Bhatia Drops New EP "Loop" on All Major Streaming Platforms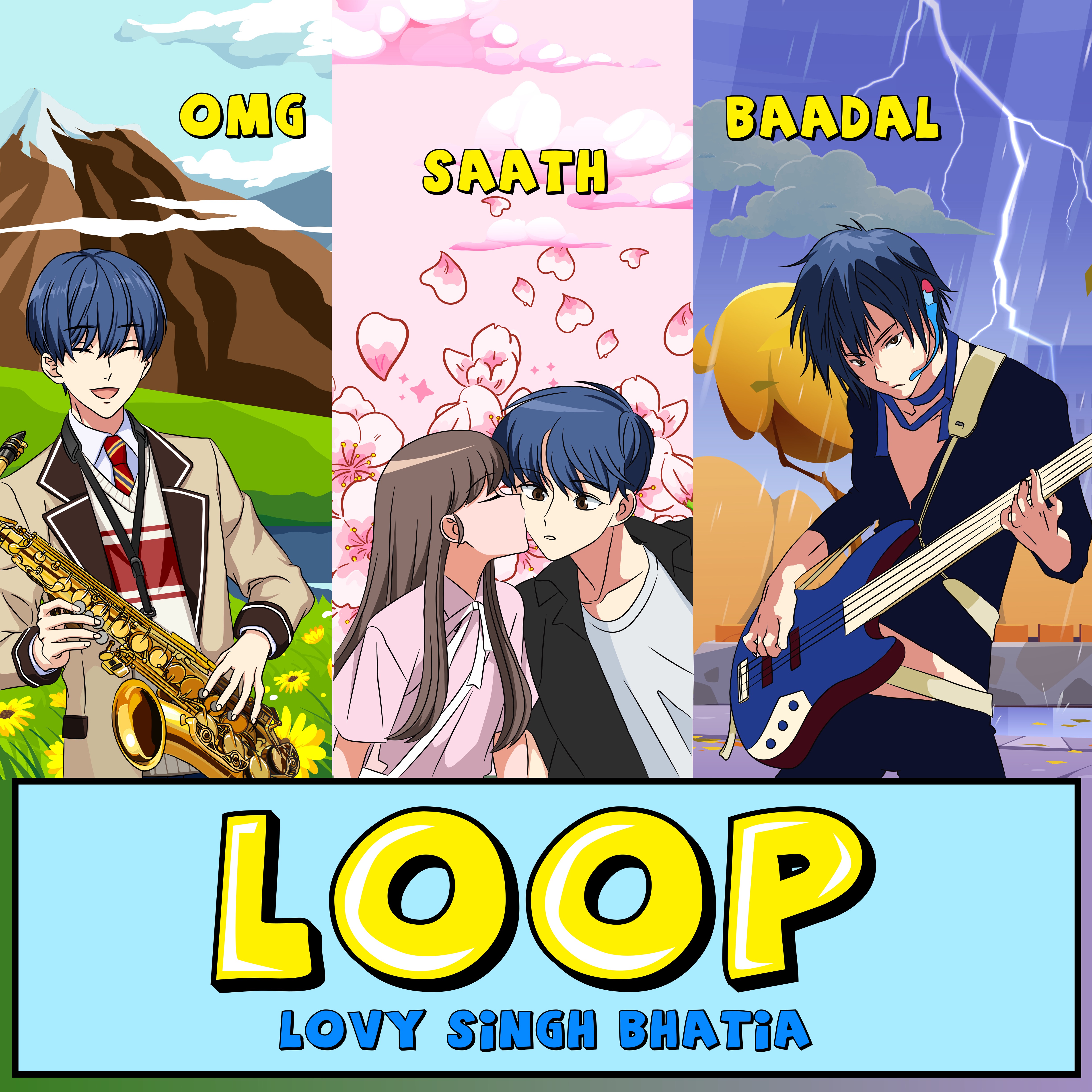 Lovy Singh Bhatia, a Hindi rap artist originally from India, has announced the release of his latest EP, "Loop". The EP features a unique blend of jazz, lo-fi, and rock sounds, all wrapped up in the Hindi language. With the release of this EP, Lovy is eager to showcase his versatility as a musician and songwriter.
The "Loop" EP comprises three tracks, each with its distinctive style and sound. The EP opens with the high-energy "OMG", a track that's sure to get your feet tapping. Next up is "Saath", a more laid-back tune that showcases Lovy's smooth flow and introspective lyrics. Finally, we have "Baadal", a haunting ballad that brings the EP to a close on a high note.
Lovy worked closely with producer 92 BigNexx, who mixed and mastered the entire EP to perfection. The artwork for the EP was done by Animated Sphere, and it perfectly captures the mood and feel of the music.
Inspired by the likes of Mzee Bella and King Rocco, Lovy aims to bring a fresh sound to the Canadian music scene with his latest EP. As a Hindi rap artist, he's excited to introduce his music to a wider audience and hopes to make more versatile songs in the future.
"Loop" is now available on all major streaming platforms, including Spotify, Apple Music, and more. To learn more about Lovy Singh Bhatia and his music, visit his Instagram page @lovy_singh_bhatia and Youtube Channel – @lovysinghbhatia
Media Contact
Company Name: LovySinghBhatia
Contact Person: Lovy Singh Bhatia
Email: Send Email
Country: United States
Website: https://youtube.com/@LovySinghBhatia