Blockchain APPS of ChatGPT-4 and training plans of GPT-AI
In the current AI boom sweeping the globe, "ChatGPT" is undoubtedly one of the hottest topics on the internet. From the most basic "ask me anything" to simple market analysis, or even designing a quantitative strategy to predict prices, ChatGPT's "superpowers" have permeated every corner of the blockchain field.
Blockchain apps of ChatGPT-4
Last week, ChatGPT-4 was officially launched. OpenAI stated that "ChatGPT-4 has human-level performance in various professional and academic benchmarks". In practical applications, ChatGPT-4 scored high on the SAT exam (American college entrance exam) and successfully monitored vulnerabilities in Ethereum smart contracts, even proposing potential solutions to fix the vulnerabilities.
Coinbase's head of engineering, Conor Grogan, confirmed this when he posted on social media that he had inserted a real-time Ethereum smart contract into ChatGPT-4 and the AI instantly found security vulnerabilities and even showed how to exploit them. With the release of this tweet, the ability of ChatGPT to detect security vulnerabilities became one of the hottest topics in the industry. This Tuesday, Coinbase officially released a comparison experiment and its report results on its official blog, using the ChatGPT ERC20 token review framework to perform automatic reviews and blockchain security engineers to perform reviews.
In the experiment, blockchain security engineers will use internal tools to review each function of the token smart contract and output risk scores based on the risks marked to the function; similarly, in order to compare the accuracy of ChatGPT with the accuracy of standard reviews, ChatGPT will also generate a risk score. So, how did ChatGPT perform?
Coinbase compared ChatGPT and manual security review for 20 smart contract risk scores in its experiment, of which ChatGPT generated the same result as manual review 12 times. However, in the other 8 mistakes, 5 were ChatGPT incorrectly marking high-risk assets as low-risk assets.
According to the results of the experiment, ChatGPT can only be said to have a slight ability to quickly evaluate the risk of smart contracts, but it does not meet the accuracy requirements of Coinbase's security review process. Perhaps Coinbase can improve the accuracy of ChatGPT token security review through further engineering design. However, at present, it is still impossible to rely solely on ChatGPT to perform security review.
In general, ChatGPT has a wide knowledge base and, with the input of specific business logic and prompts, ChatGPT can accomplish more in less time. Additionally, for security engineers who face high costs for smart contract auditing, ChatGPT provides a timely and cost-effective auditing assistance.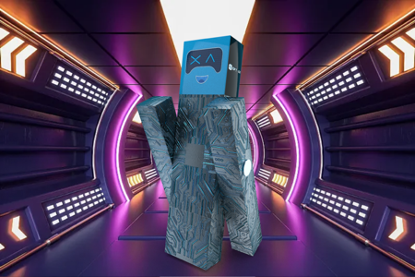 Training plans of GPT-AI
GPT-AI is a decentralized web3 project developed and created independently using CHATGPT artificial intelligence. The goal of GPT-AI is to enable everyone to have and train their own AI robots, eventually forming a huge scale of AI applications, transactions and rental platforms.
For example, if you are an image processor, designer, nutritionist, fitness coach or a chef, you can teach your AI robot your best skills and knowledge, continuously training it, accumulating data, optimizing its data structure, making it more professional. Such AI will be the most popular presence in all industries of Web3, and you can serve other users by renting or selling AI robots, thus earning commissions for yourself. This is the huge demand value that has been released by the combination of Web3 community and AI, and the value generated after solving the demand is returned to the users who keep training GPT-AI robots.
The decentralized and distributed features of Web3 provide better support for GPT-AI. In the Web3 ecosystem, all data and applications are stored on a decentralized blockchain network, which is public, transparent, and immutable. The distributed data architecture makes it easier for GPT-AI to access and share data while ensuring data security. In addition, the smart contract function of Web3 can also provide GPT-AI with more flexible and efficient transaction and training mechanisms, making the application and sale of GPT-AI more convenient.
ChatGPT-4 and GPT-AI are like a blessing, with their collaborative nature and more mature and humanized professional knowledge after training, they are more suitable for all the Web3 user groups than the potential threats of automation and replacing humans.
Learn more: https://gpt-ai.io/
Media Contact
Company Name: GPT-AI
Contact Person: NICK
Email: Send Email
Country: United States
Website: https://gpt-ai.io/